Show Your Thighs Some Love With Undersummers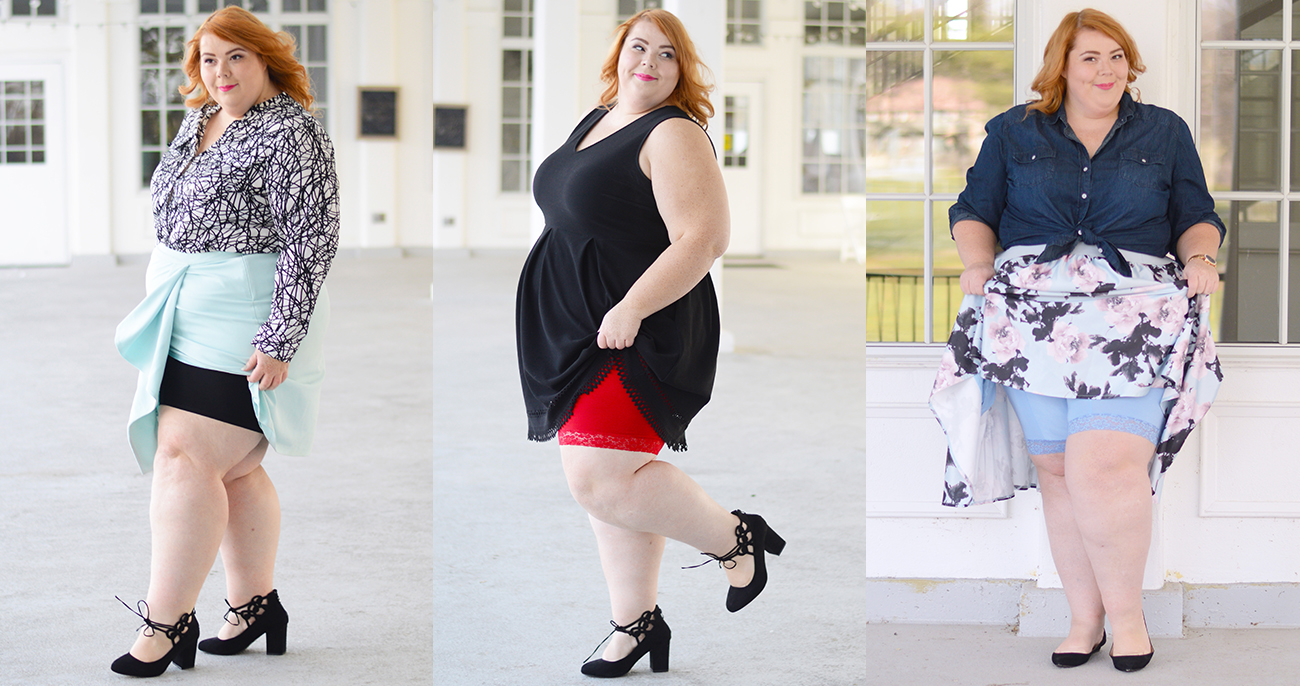 I have been a chubby gal my entire life, and as much as I love my curves, there are things I have to think of that others may not. When I was about 8 years old at summer camp, we were outside playing games and all of a sudden, my inner thighs hurt every time I moved my legs. At the time, I had no idea that the cause of this was chafing, it was just something that was painful and embarrassing. Over the years, when the sun was brighter than ever and my friends were in shorts and skirts, there was me, in pants and leggings under my skirts, dying in the heat, but it was better than the pain that came if I wore my bare legs.

Through those hot months, I was never able to wear what I wanted. If you know me, I have an affinity for all things skirts and dresses, so something had to change. I have been on an eternal search for the right hack for my chub rub. For years I wore shapewear, which helped with the chafing, but man are they ever hot—I would work up a sweat just trying to get them on! Also in the past few years, I have fallen more in love with the way I look and no longer depend on shapewear to conceal my belly, lumps and bumps, so I needed a new option, stat!

That's when I found Undersummers by CarrieRae: these Shortlette Slip Shorts have a seam free inner thigh that ensures additional chafe protection and durability. The stay-put leg resists the dreaded pull-your-shorts-down-leg creep. These features insure a perfect fit! Available up to size 4X, Undersummers are designed for maximum comfort and made for all-year-round wear. And did I mention how extremely breathable they are with their stay-cool fabric? I barely feel like I have anything on, except my oh-so-happy thighs know that I do… as they aren't chafing at all. They also have the added benefit of being adorable and coming in many colours for any occasion or need, which is great for this gal, who has been known for having a few Marilyn moments in her day.

Keep scrolling to see how I wear my Undersummers Shortlette Slip Shorts…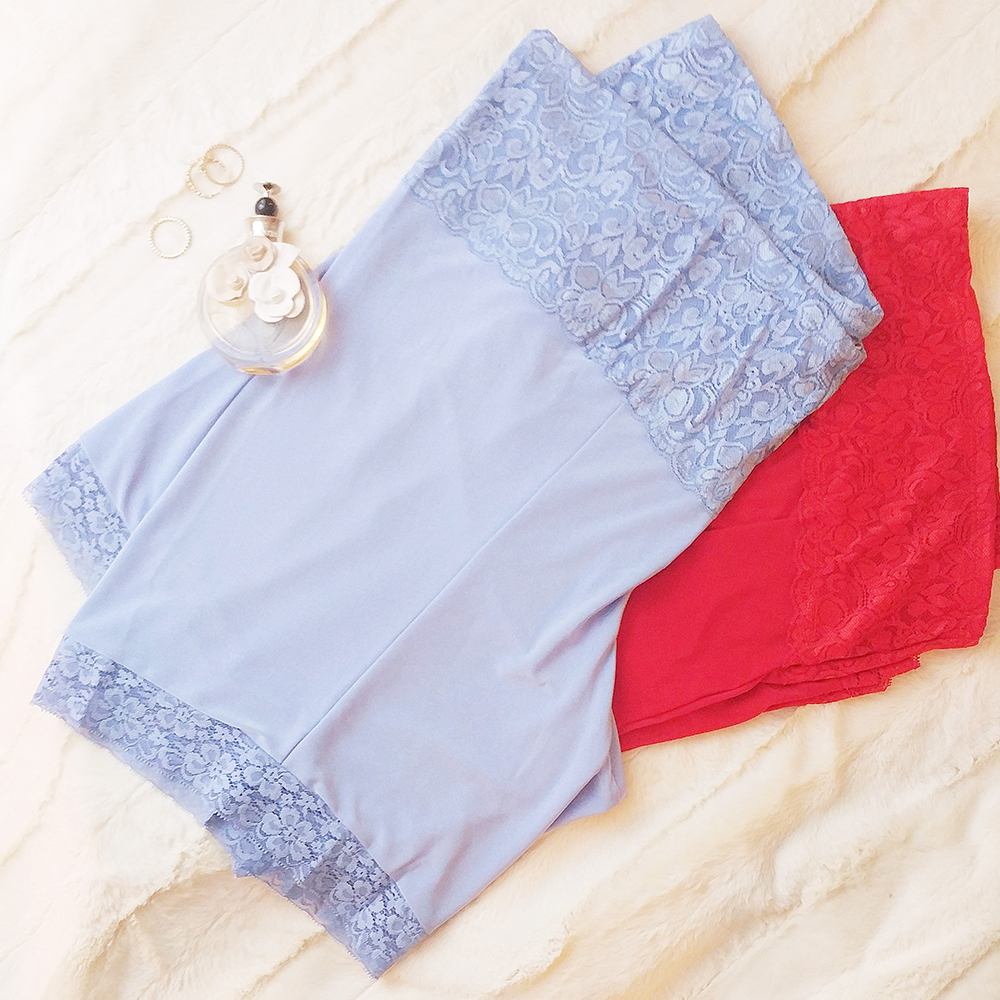 To a Meeting

As a blogger and freelance writer, I don't go into the office every day, however I do have meetings and appointments where I need to look professional. The Classic Shortlette Rash Guard Slipshort in Black is just perfect for this occasion. This best seller works well under any of my pencil skirts, and stays in place during my 9-to-5.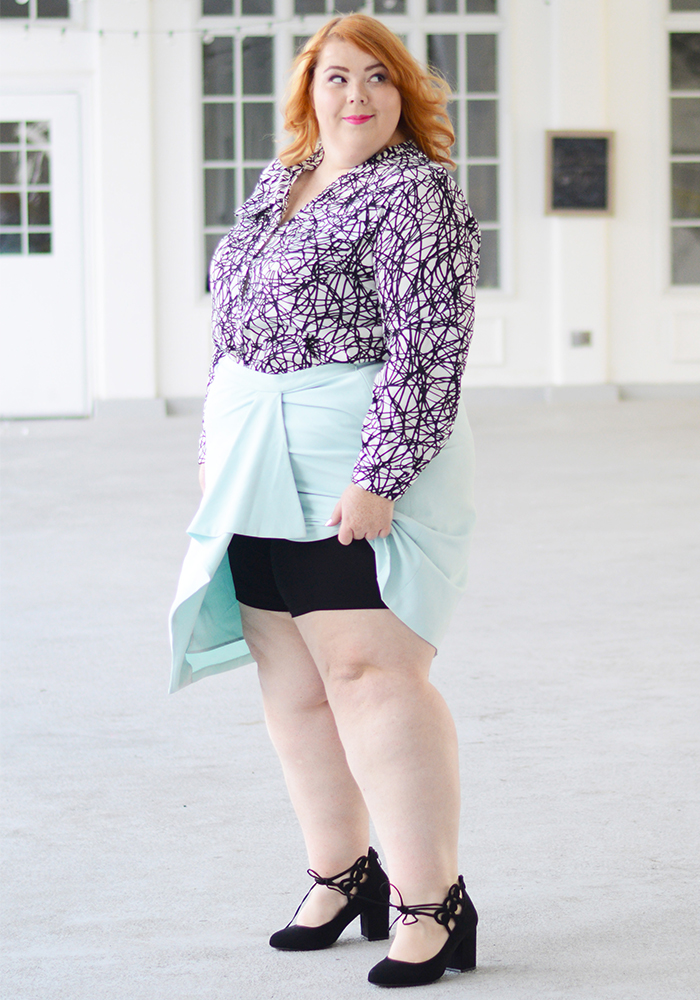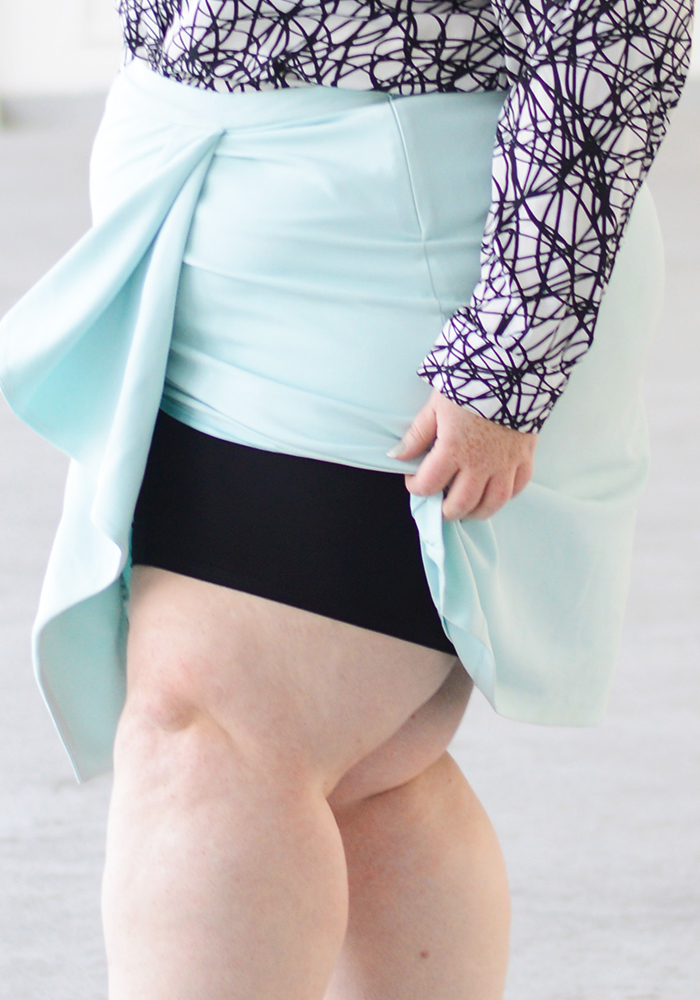 A Night Out on the Town

When I get all glammed up, I want something a little saucier underneath my LBD… and nothing says saucy like red and lace! The Lace Shortlette Rash Guard Slipshort in Red is made for nights out and did I mention that this style is a favourite of creator CarrieRae?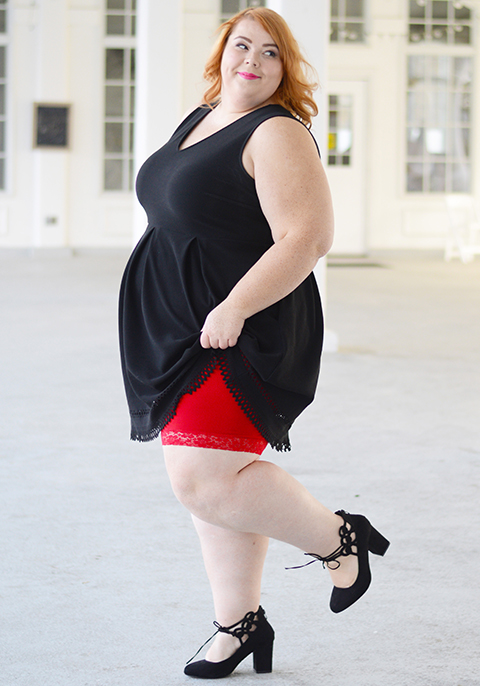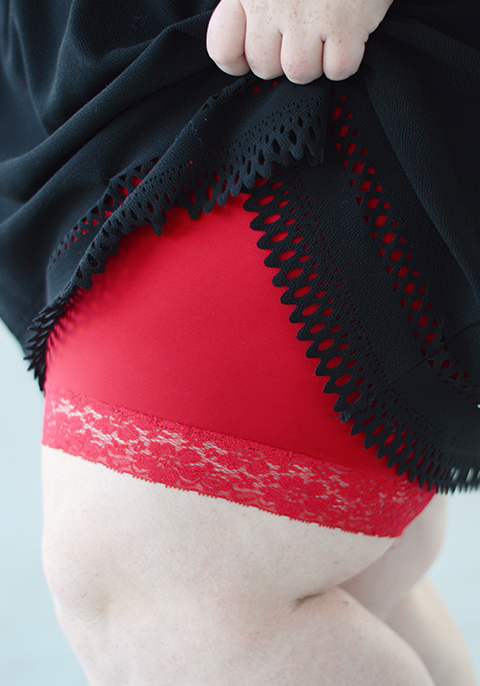 A Typical Girly Day

If you know me, on any given day you will probably find me in a pastel midi skirt. That's why the Lace Shortlette Rash Guard Slipshort in Something Blue is best for everyday wear. Plus, with a name like that, how perfect would these be to wear under your wedding dress on your special day? Check that something blue off your list!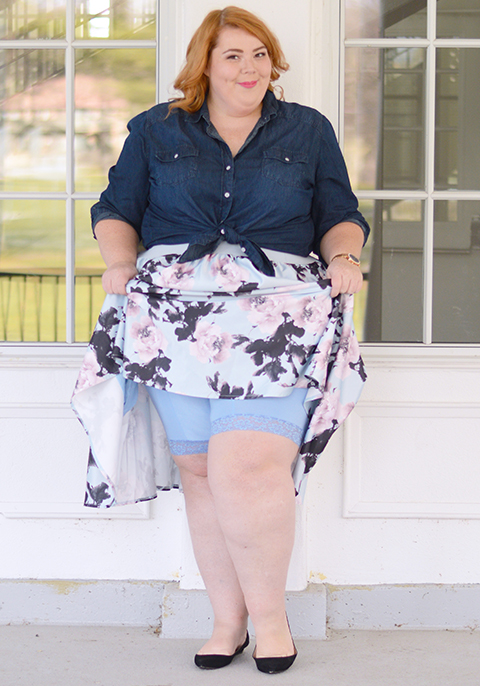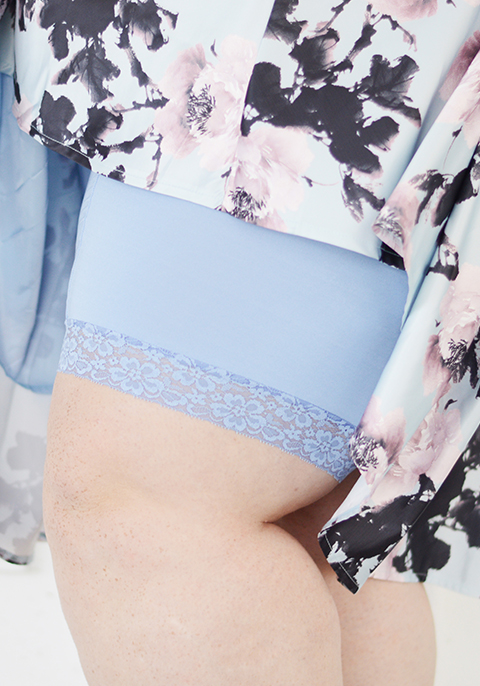 How will you wear your Undersummers? Whichever way, trust me, your thighs will love you for it!

Sponsored post written by Amanda Montgomery of Latest Wrinkle